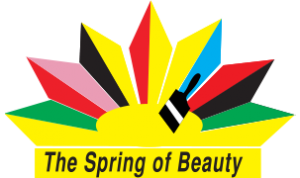 United Paints Ltd was founded 1997 and has since grown to be one of the most respected paint brands in Kenya. Having started as hardware business, United paints has continuously and innovatively transformed its products offering to meet the ever changing customer preferences.
United Paints Ltd is committed to providing the best quality coating solution at an affordable price. We have a wide range of products which are both decorative and protective. We have over 10,000 colour shades for your interior and exterior finishing.
To be the partner of choice in world class coating solutions in Africa
We innovatively develop and deliver quality affordable coating experience.
U – Unity of Purpose
N – Nurture Potentials
I – Innovative & Creativity
T – Teamwork
E – Efficient in Operations
D – Dedication to Customers